THEORY CARDS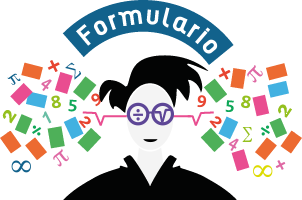 The tabs are made in a compact form for ease of reference. However, the essential style, based on graphic and tabular communication, must not mislead: this work is not a simple collection of mathematical formulas. It is the result of a complex operation of structuring and synthesis which required many years of research.
The formatting was created to meet the needs of students with specific learning disabilities using highly legible characters. Cards can be used as compensatory tools in programming for DSA and BES. In general, a careful reading is recommended, not omitting any lines or words.
The material is subject to continuous experimentation and a consequent updating and integration of the contents. The files can be consulted and printed for personal use only.
Prof. Giampiero Gallina
The icons
suggestions and insights on the subject
reports and solutions to possible sources of error
For any suggestions, reports or contacts, write to the e-mail address
:
progettomatematika@gmail.com